Chris Harris (Senior Church Administrator)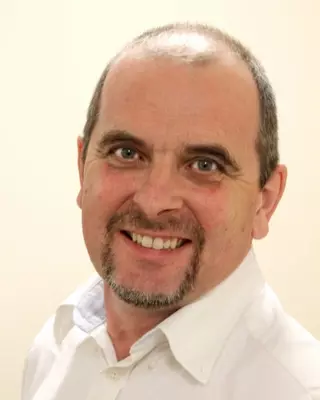 A Guernseyman by birth, I crossed the Channel and moved to this side of the water in 1981 to go to Moorlands Bible College, where I studied for 3 years. I'm married to Deni and we have two sons, one daughter-in-law and a grand-daughter!
We moved to West Sussex in 1997 having lived in Bournemouth for 14 years. I'm employed as the Senior Church Administrator at St Margaret's and when I'm not in the Office I enjoy watching sport especially Rugby Union (Wasps fan) and football, sometimes travelling across the southern counties to support the Green Lions, otherwise known as Guernsey FC. I am also a member of two local am-dram societies. Did I mention also being an aviation enthusiast?